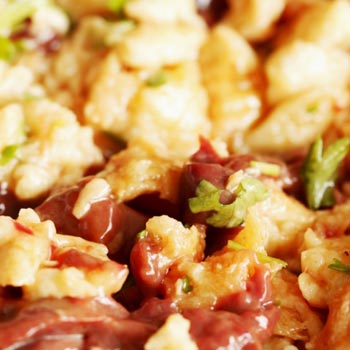 Ingredients
1 (6 oz.) box seasoned stuffing mix
1 egg
Sausage (1/2 tube)
Directions
1) Prepare stuffing according to package directions.
2) Brown the sausage in a skillet.
3) Beat the egg with a little water (less than a quarter cup).
4) Stir sausage and egg into the stuffing.
5) Pour mixture into a greased baking dish.
6) Bake at 350 degrees for half an hour, or until heated through.